Garage Doors Sold and Manufactured in Sacramento
We are offering custom made 7' x 16' high quality wooden garage doors delivered to your home for an unbelievable price of $1995. These doors are carriage house style stain grade doors with R30 insulation. We have four designs to choose from. Delivery time is 2 to 3 weeks. These doors are made in Sacramento at our factory. If you need the doors finished and installed the cost is $2,549.
| | |
| --- | --- |
| Style 1 | Style 2 |
| | |
We manufacture carriage house style wooden doors and sell wholesale to the public.
We offer new wooden garage doors at wholesale prices. Our factory is here in Sacramento. This is a huge advantage for our customers. We guarantee the best quality at the lowest prices. We will meet or beat any of our competitor's prices.
Thai's a lot of talk especially when using words like lowest prices, wholesale and best quality. It kind of makes me laugh when advertising these claims because everybody says the same thing. So let's get into some specifics on these claims.
We say we have the best quality but why do we make this claim? Let's take a look at some of the more important qualities that make a better door.
Materials used for constructing a quality garage door are one of the most important factors. For example wood, insulation, glue and hardware.
There are two different types of wood used to make a quality door. The face of the door is one type of wood and the frame of the door is another.
The wood used on the door face of our garage doors is 3/8 stainable plywood. The wood for the frame is 1/4" marine grade mahogany for the added strength on the frame. We shear the front and back for added strength.
All wood frames are engineered stile and rail and are back cut 1/4" using a proven tongue and groove method for added strength.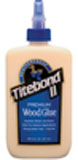 The glue used is Titebond 2 premium wood glue. Titebond II Premium Wood Glue is the only leading brand, one-part wood glue that passes the ANSI Type II water-resistance specification. The performance of this glue has been tested by us and has never failed or had any delaminating on any doors we have made over the last 30 years.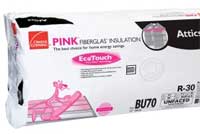 There is no skimping on the insulation as we only use Owens Corning R30. Most doors on the market today only use R13. This is important for noise dampening. I have been inside many garages and the difference between R13 and R30 is huge.
We welcome our customers to come down and watch the doors being made. We love to show how we take our time on some of the more important steps needed for a truly high quality garage door.